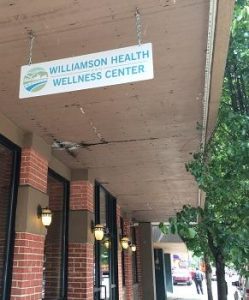 The Write Choice Network would like to congratulate our client Williamson Health and Wellness Center (WHWC) for their $15,000 award from the Appalachian Regional Commission (ARC) to support the Downtown Wi-Fi Access in Williamson Project. The project's purpose is to increase broadband availability as part of their economic development and business growth efforts for the City of Williamson and the surrounding region. Williamson Health and Wellness Center will be the pilot Wi-Fi access point, offering free Wi-Fi access to local residents, businesses, and visitors. The Appalachian Regional Commission's mission is to innovate, partner, and invest to build community capacity and strengthen economic growth in Appalachia.
With the decline of coal production, Williamson has an unemployment rate of more than 11% which is more than double both the state (5.4%) and national (4.9%) rates as reported by the US Bureau of Labor Statistics. Affordable, reliable, high-speed broadband was identified as a priority for the City of Williamson's economic development. The ARC's goal for these funds was to help revitalize small-town main streets and stimulate economic development and there are a number of small businesses and local entrepreneurs in Downtown Williamson who will benefit from these hot-spots.
Williamson Health and Wellness Center has always been dedicated to building a Culture of Health by focusing on all aspects of their community including economic development. The Write Choice Network is proud to partner with them in these efforts! We would like to acknowledge Chad Webb and Jenny Hudson, both of WHWC, and English Bird of the Write Choice Network who lead the efforts in submitting the ARC proposal.
If you would like more information about the Appalachian Regional Commission or would like to see the newspaper article announcing the award please click the links below.
 https://www.arc.gov/
http://www.williamsondailynews.com/news/arc-grant-for-williamson-wifi-access-project/article_47eb3560-2f4d-5989-a791-d0957f41569b.html